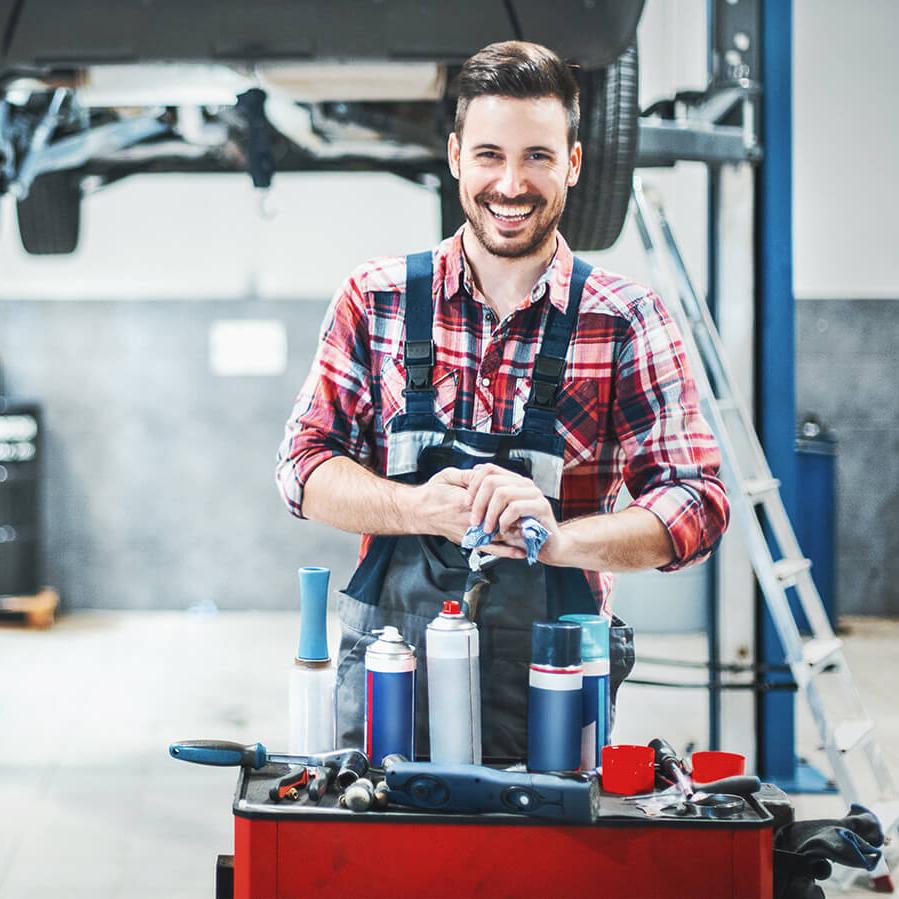 At Carbone Buick GMC of Utica, we're committed to our customers at every step of your ownership journey. Even in these unusual circumstances, our team is still here to serve you with the same high-quality automotive service you know and love, and our no-touch service is perfect for helping keep both you and our community safe while still giving your vehicle the expert care it deserves. We're utilizing a suite of online features to help make your service experience as safe and contact-free as possible. From the time you schedule your appointment to when your payment is due and your vehicle is ready to return to you, we'll use our remote technology and features to help minimize contact for the safest possible experience.
Of course, our efforts go beyond the simple process of eliminating face-to-face contact. We are also taking steps to thoroughly clean and sanitize your vehicle so you can take back your vehicle with confidence. Door handles, shifters, the steering wheel, dashboard, seatbelt, and more are all disinfected prior to your vehicle being returned to your possession, so you can drive away without worry.

HOW TO TAKE ADVANTAGE OF OUR NO-CONTACT SERVICE
Step 1: Schedule Service
Scheduling your service appointment without contact is easy, our service center near New Hartford and Oneida, NY has a pair of options to work with. You can either place a phone call or schedule your service online to set up your service appointment without setting foot inside our facility.
Step 2: Bring Your Vehicle to Our Dealership for a No-Contact Drop Off
While we have a glass partition that separates our vehicle drop off area from our service advisors inside, we strongly encourage those needing service to utilize our drop box ahead of your appointment. Once we've taken your vehicle in we'll give you a call to acknowledge that we have your vehicle and are beginning work.
Step 3: Social Distancing in Our Service Lounge
While we would prefer if you could arrange alternate transportation away from our facility while we complete work on your vehicle, we understand that this isn't possible for everybody. Therefore, our facility has rearranged the service lounge to help maintain social distancing guidelines while seated, and we encourage you to do the same as you move through our facility. In addition, we are cleaning and sanitizing our service lounge regularly according to CDC guidelines to help ensure the health and safety of everyone that enters our facility. We are also requiring the use of masks for anyone that enters our service lounge, and we'll be limiting the number of people allowed in the area at a given time.
Step 4: Complementary Service Loaner for Extended Repairs
For the utmost convenience and safety of our customers, our service center near Rome and Whitesboro, NY is offering free service loaners if your vehicle will need to be with us for an extended period of time. These vehicles are thoroughly sanitized between each use and will help you stay safely home while you wait for work to be completed on your vehicle.
Step 5: Complete Vehicle Sanitation When Your Work is Complete
No longer is our job done when we have completed the repair or maintenance of your vehicle. Currently we are also thoroughly sanitizing each vehicle we work on, focusing especially on the high-touch areas such as the steering wheel, door handles, shifter, and keys to help keep you safe and give you confidence as you head back to your New Hartford home.
Step 6: You Drive Away Happy!
We'll take your payment remotely, leave your keys and paperwork inside the vehicle, and you can drive away happy, safe in the knowledge that you successfully limited contact while still giving your vehicle the proper care and maintenance it requires.
SCHEDULE SERVICE